Unlocking Console Rooms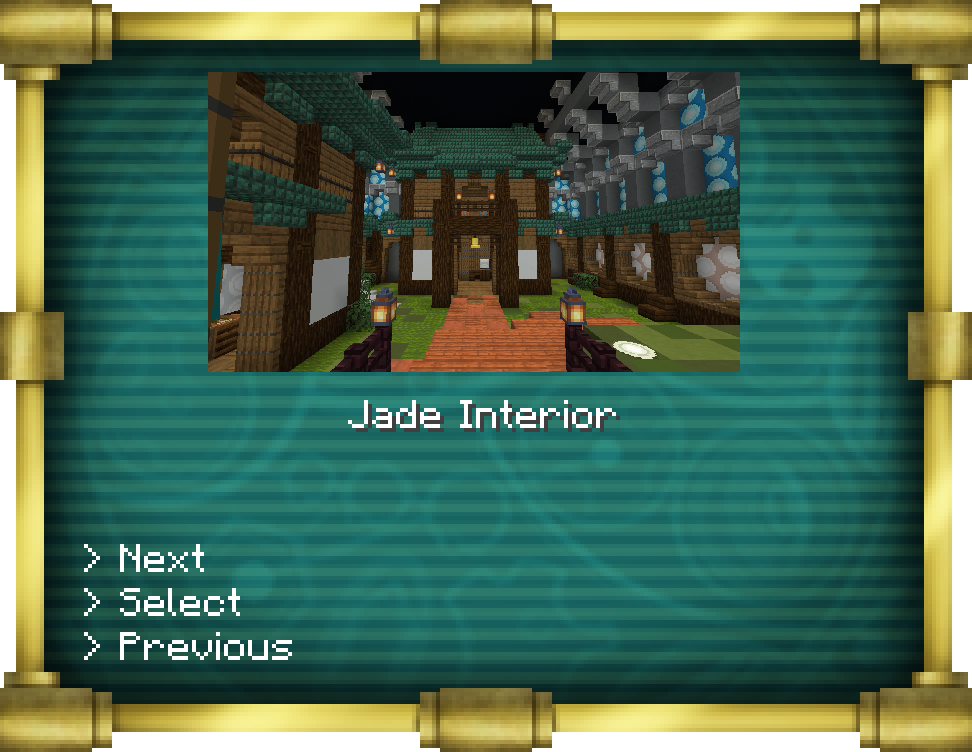 There are a number of Console Rooms (Interiors) that can be unlocked ingame. When the Console Room is unlocked, it will appear on the Change Interior GUI in the Tardis Monitor
---
Unlocked By Default
As version 1.5, an abandoned Tardis will only have one to two interiors unlocked. This usually consists of an "Abandoned" interior and a restored version of the abandoned interior.
Unlockables
Most Console Rooms can be unlocked through methods described in Unlocking Extra Content.
Once unlocked, the Console Room will appear in the Change Interior GUI inside the Tardis Monitor.
Console Room
Description
Unlock Conditions
Image
Alabaster
Sterile, clean.

Neutronic Spectrometer.

Required Item: Polished Diorite

 

Amethyst
Magenta toned interior

Neutronic Spectrometer.

Required Item: Purpur Block

 

Architect
Simplistic interior

Neutronic Spectrometer.

Required Item: Any coloured Concrete Block

 

Coral
A simple interior inspired by coral formations. 

Neutronic Spectrometer.

Required Item: Any coloured Coral Block or Coral Fan Block

 

Ship Computer

Location: Dalek Ship

 

Envoy
Original design, meant to be representative of something an ambassador or envoy would use in their travels.

Neutronic Spectrometer.

Required Item: Emerald

 

Imperial
Vast, majestic.

Neutronic Spectrometer.

Required Item: Polished Blackstone

 

Jade
Oriental, Peaceful

Neutronic Spectrometer.

Required Item: Acacia Log

 

Nautilus
Aquatic Inspired Interior

Neutronic Spectrometer.

Required Item: Nautilus Shell

 

Omega
Dark, brooding

Neutronic Spectrometer.

Required Item: Quartz Pillar

 

Panamax
Roomy, spacious

Neutronic Spectrometer.

Required Item: Any type of wooden Boat

 

Steam
Homely, steampunk themed.

Neutronic Spectrometer.

Required Item: Blast Furnace

 

 

Toyota
Mechanical, organised. This is an interpretation of the 11th/12th Doctor's Console Room.

Ship Computer

Location: Dalek Ship

 

Traveler
Homely Atmosphere with many useful blocks

Neutronic Spectrometer.

Required Item: Leather Boots