Unlocking Console Rooms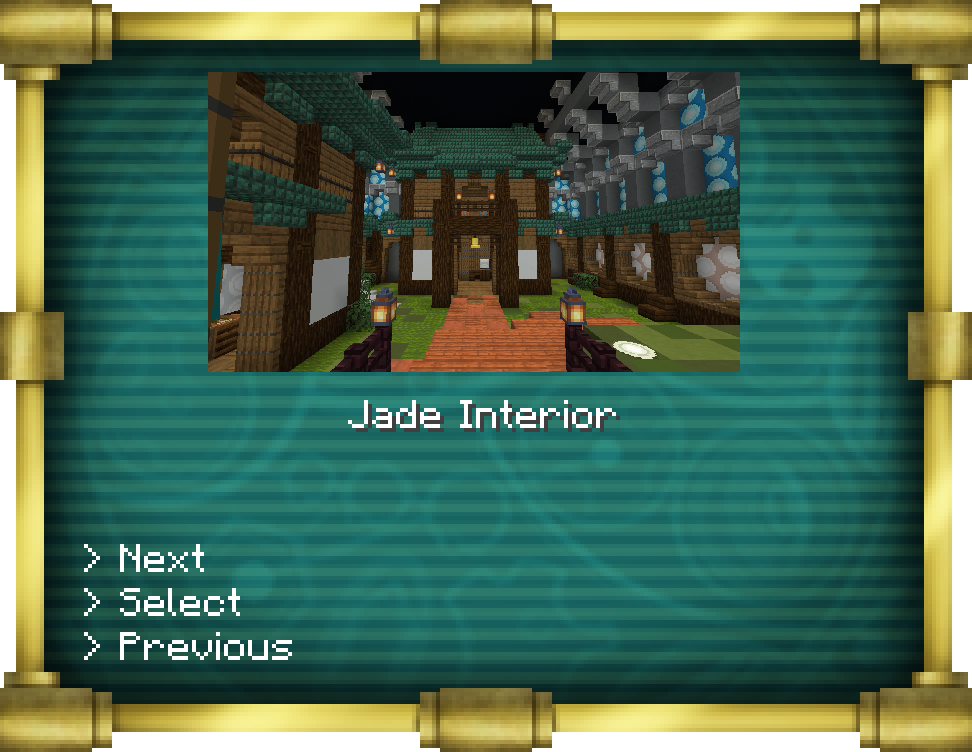 There are a number of Console Rooms (Interiors) that can be unlocked ingame. When the Console Room is unlocked, it will appear on the Change Interior GUI in the Tardis Monitor
---
Unlocked By Default
The following Console Rooms are unlocked by default
| | | |
| --- | --- | --- |
| Console Room | Description | Image |
| Steam | The default interior. A cosy, functional interior |   |
| Jade | A homely and peaceful interior inspired by Asian influences. |   |
| Omega | An interior that makes great use of Alabaster blocks. Beware of hidden edges on the platforms! |   |
| Alabaster | Clean, sterile interior. |   |
| Architect | A template or 'blank' interior that allows the user to customise it easily, or use it as a simple, functional interior.  |   |
Unlockables
The following Console Rooms require specific conditions to be unlocked.
When the conditions are met, the user must enter the Tardis interior dimension. Then, the unlocked Console Rooms will appear in the Change Interior GUI inside the Tardis Monitor.
Console Room
Description
Unlock Conditions
Image
Nautilus/Nemo
Aquatic Inspired Interior
Hold a Nautilus Shell

 

Panamax
Vast, roomy interior
Gain the Hero Of the Village advancement, then get hurt by an Iron Golem

 

Traveler
Homely Atmosphere with many useful blocks

Travel to the following locations:

Shipwreck
Stronghold
Desert Pyramid
Mineshaft
Woodland Mansion
Jungle Temple

 

Envoy
Original design, meant to be representative of something an ambassador or envoy would use in their travels.

Trade with a Villager that has discounted prices, then right click on the same Villager again.

 
---
Locked Console Rooms
The following Console Rooms are unable to be unlocked in Survival Mode.
It requires the use of the /tardis unlock command to unlock them.
| | | |
| --- | --- | --- |
| Console Room | Description | Image |
| Coralised | A simple interior inspired by coral formations. This is an interpretation of the 9th/10th Doctor's Console Room. |   |
| Toyota | Presents a mechanical atmosphere. This is an interpretation of the 11th/12th Doctor's Console Room. |   |